Hey there, do you know about Bloglovin'? It's my favourite way to track all the amazing blogs that I follow. It's so easy to use and it means you can see your unread posts all in one place instead of visiting every site, even if they haven't posted anything new.
You should definitely check it out, and while you're there, you could follow The Perfect Lipstick – just if you feel like it!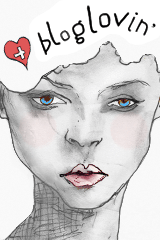 Follow our blog with Bloglovin
Do you use Bloglovin or some other genius site to keep track of all your blogs?!